Unusually wet weather in San Diego made for some extraordinary creativity with some of the photography…  Our man, Brian Hodes, of Veloimages, was more than up to the challenge.
San Diego's favorite bicycle racing team at a monument to San Diego's favorite baseball legend.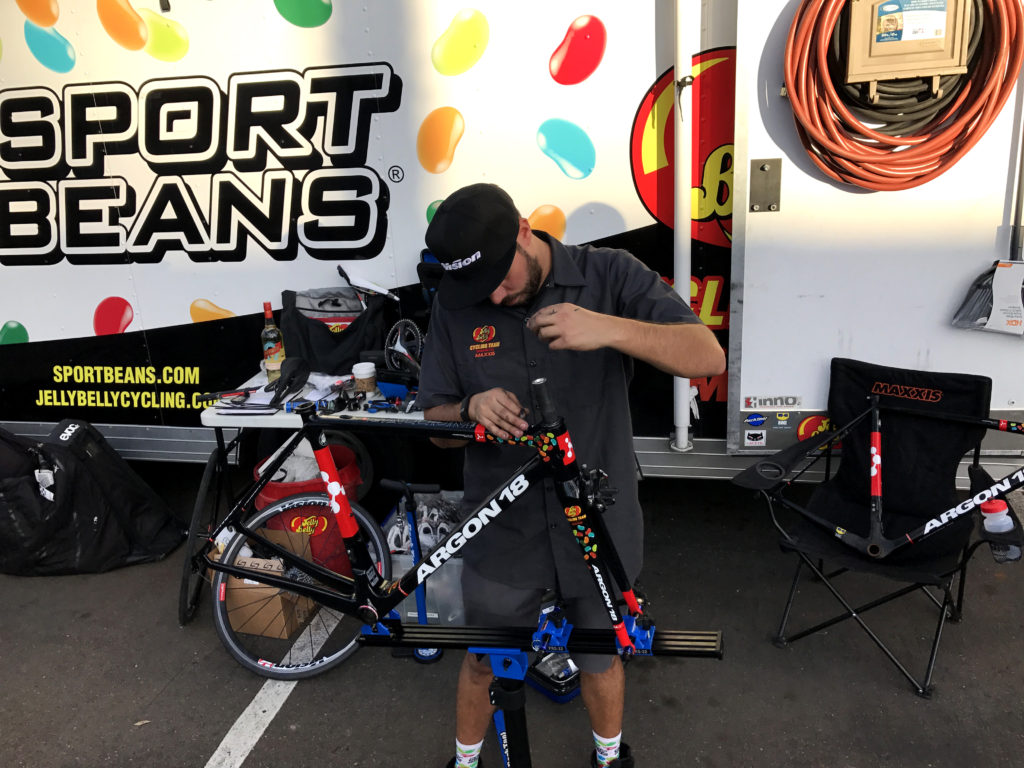 The Team arrive with their training bikes after a wet winter.  They get a complete rebuild and are brand new.  Parking lot number one of many that await Kevin this season.  While The Team were wrecking bottom brackets in the off season, Kevin gutted and refit the trailer.  Find him at a race soon.
Returning powerhouse Taylor Shelden steals a quiet moment in the shadow of Petco Park and its monument to Tony Gwynn.