Jacob Rathe | Rene Corella | Taylor Shelden | Steve Fisher | Jack Burke | Cormac McGeough | Ulises Castillo | Ben Wolfe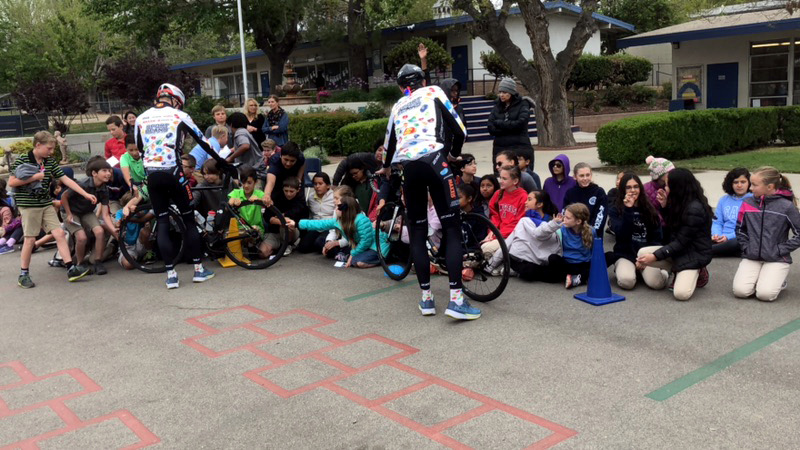 The Redlands Classic is a cornerstone of stage racing in North America.  In its 34th year, Redlands is known for an extremely varied and dynamic parcours, and equally for traditional 'host housing' where the teams stay with local families and for the days of school visits before the race.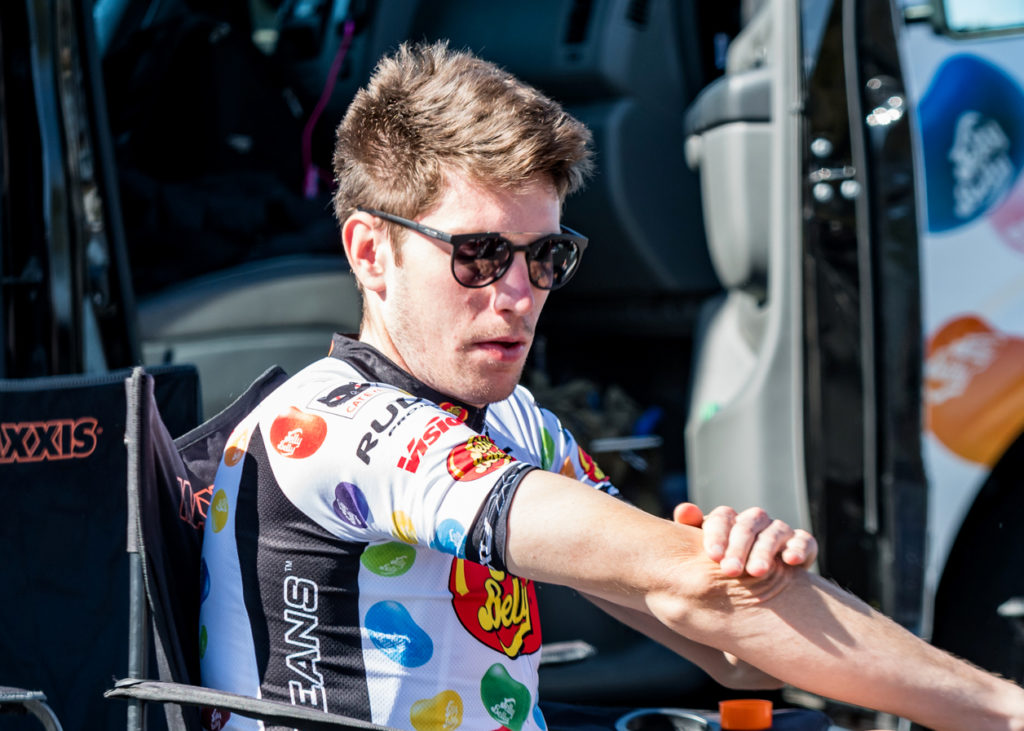 ©veloimages
The day after a stage was cancelled due to snow, it makes perfect sense that The Team would need a generous application of Doc's Skincare sunscreen before the first real stage.
©veloimages
The day's plan is laid out by DS Matt Rice and Legend Danny van Haute before Stage 2 (the first stage) of the 2018 Redlands Bicycle Classic.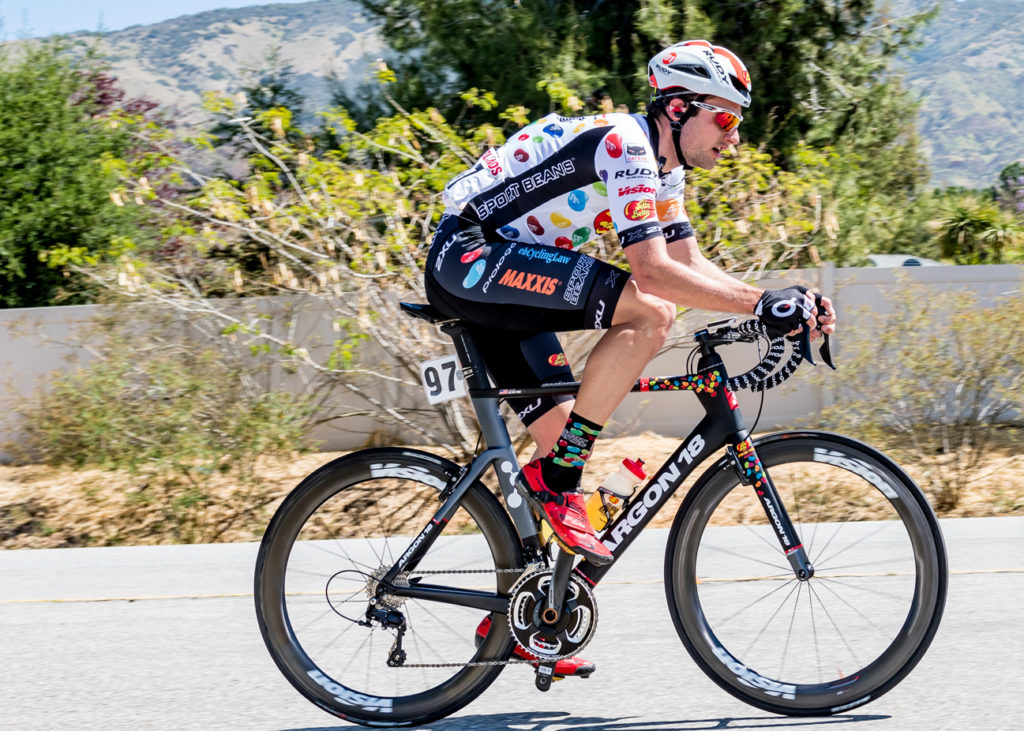 ©veloimages
Jacob Rathe (#rathegramsbutnotthatoften) rises above the valley at the start of the awesome Oak Glen climb.
©veloimages
Steve Fisher, on the podium on last year's Sunset Loop stage, looks forward to Saturday's Downtown Criterium and to another donnybrook on Sunday's Sunset Loop finale.
©veloimages
The Team's "Rider of The Day" went to Ben Wolfe for extraordinary improvement in sustained climbing ability as Wolfe continues to recover from last year's blood clot setback.
©veloimages
Jacob Rathe cools down after a blazing hot Highland Circuit Race, Stage 3 of Redlands Classic
©veloimages
Ben Wolfe pulls the peloton up the short sharp climb on Stage 3
©veloimages
El Hueso, Ulises Castillo, rehydrates immediately after Stage 3
©veloimages
Steve Fisher
©veloimages
Ulises Castillo
©veloimages
Jacob Rathe moved into the green jersey of Sprint Leader on Stage 4, The Downtown Criterium
Rider of the Day on Stage 4, and all the strawberries he could eat, went to Steve Fisher
©veloimages
©veloimages
Steve Fisher
©veloimages
Taylor Shelden making it uncomfortable for a large field
©veloimages
Jacob Rathe resplendent in green and owning it
©veloimages
Rene Corella
©veloimages
Steve Fisher on the front
©veloimages
©veloimages
©veloimages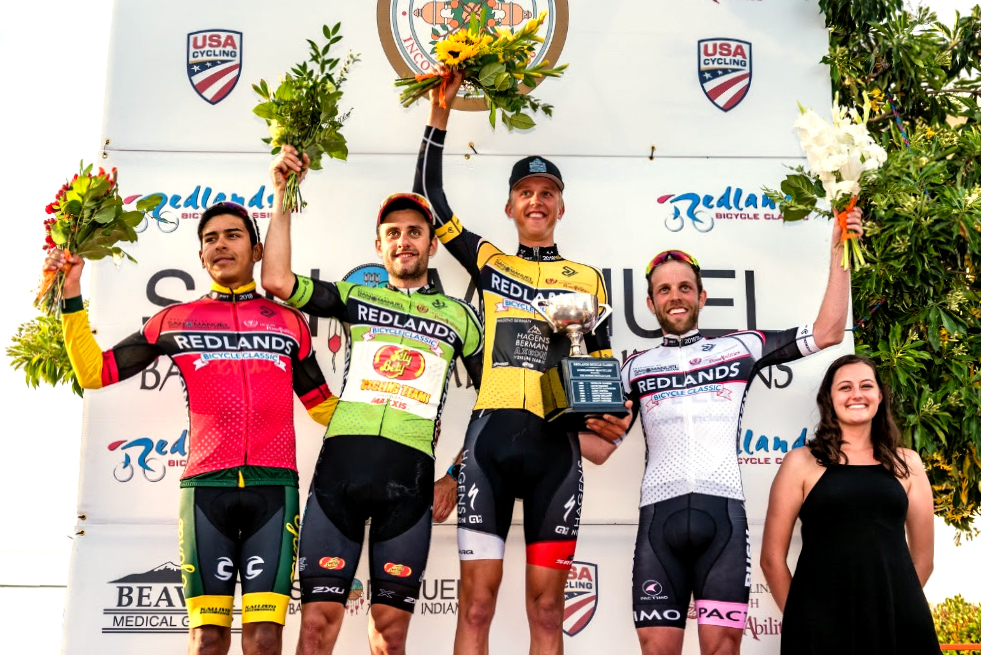 Jacob Rathe successfully defended his green jersey on a hectic final "Sunset Loop" stage