Your Jelly Belly Cycling presented by Maxxis selection for the 11th Amgen Tour of California!
Michael Sheehan | Taylor Shelden | Lachlan Morton | Jacob Rathe | Ben Wolfe (not actual size) | Angus Morton | Chris Putt | Jordan Cheyne
STAGE I | STAGE II | STAGE III | STAGE IV | STAGE V | STAGE VI | STAGE VII | STAGE VIII | STAFF
STAGE I
Jacob Rathe – Stage 1 – Most Courageous Rider
Jacob Rathe – Stage 1
Michael Sheehan – First intermediate sprint
STAGE II
Jacob Rathe signs on in the Most Courageous Rider Jersey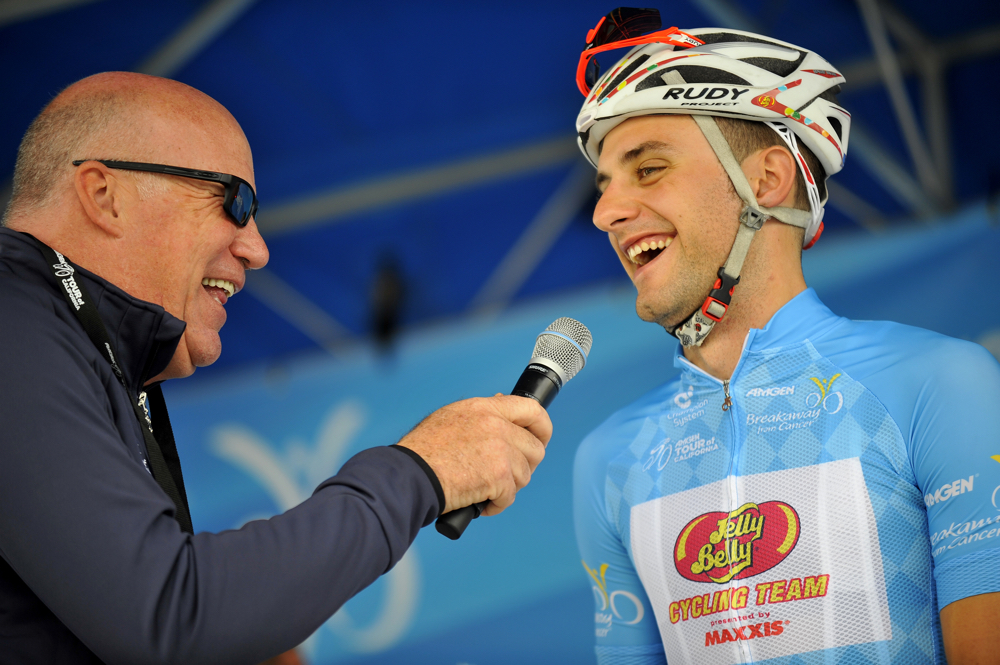 Lachlan Morton | Stage 2
Ben Wolfe | Stage 2
STAGE III
Angus Morton immediately after Stage 3's summit finish on Gibraltar
Lachlan Morton, 7th on Stage 3 after a valiant attack on Gibraltar
Taylor Shelden, tapping out after being one of Lachlan's last lieutenants on Stage 3
The Team doing The Team thing for Lachlan Morton on Gibraltar | Wil Matthews Photography
Angus Morton
Ben Wolfe #ridingthefront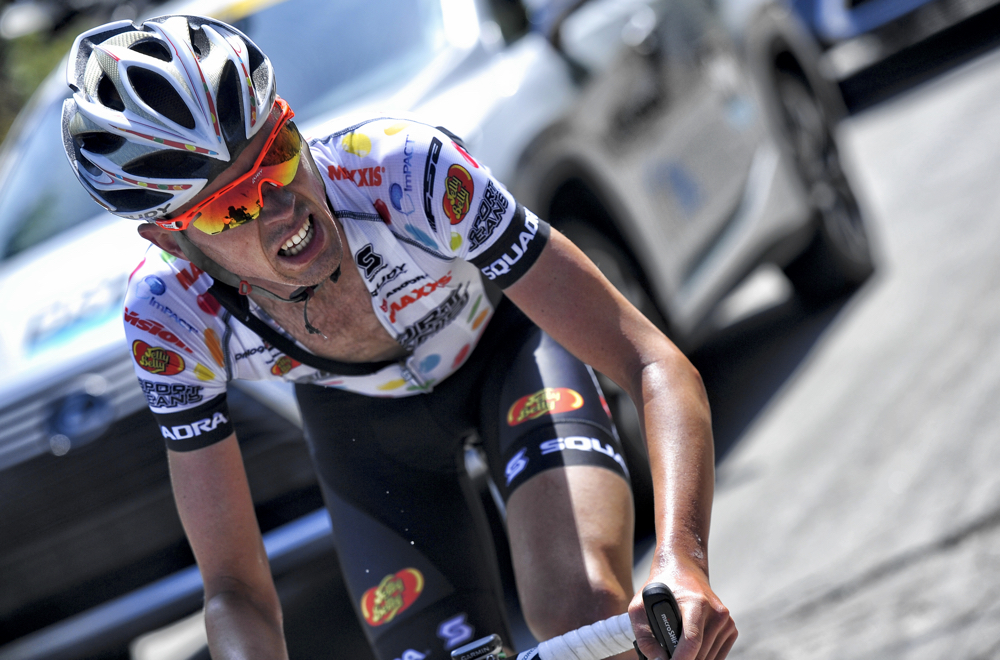 Jordan Cheyne – Stage 3
Stage 3 – Lachlan Morton
Lachlan Morton and Axeon's Neilson Powless at the head of affairs at about 2k to go
STAGE IV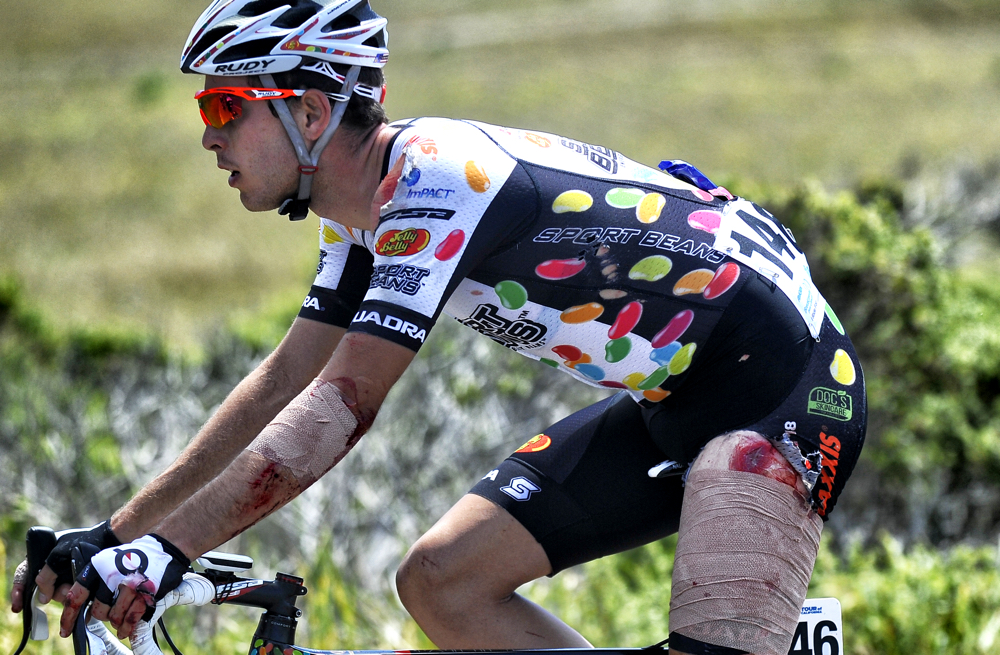 On Stage 4, Michael Sheehan came out worst of a small pile of riders that went down about 13 miles in.  That meant 122 miles with +/- 9,000 feet of climbing like this.  He must have been a close 2nd for the stage's Most Courageous Rider award.
Ben Wolfe – Stage 4
Lachlan Morton – Stage 4
Jacob Rathe and Angus Morton debrief at Laguna Seca Raceway after Stage 4
Jordan Cheyne and DS Danny van Haute
Lachlan Morton on Stage 4
STAGE V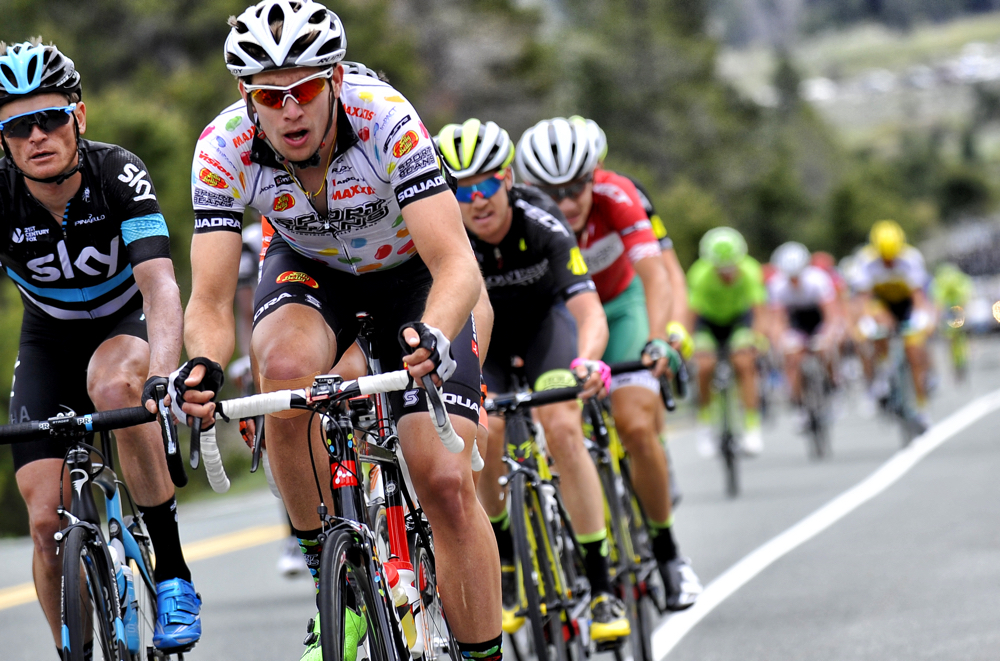 Ben Wolfe Stage 5
Chris Putt on the way to South Lake Tahoe via Carson Pass – Stage 5
Jacob Rathe, in the day-long break, debriefs with Danny van Haute
Jacob Rathe comes back to the caravan for updates from DS Matty Rice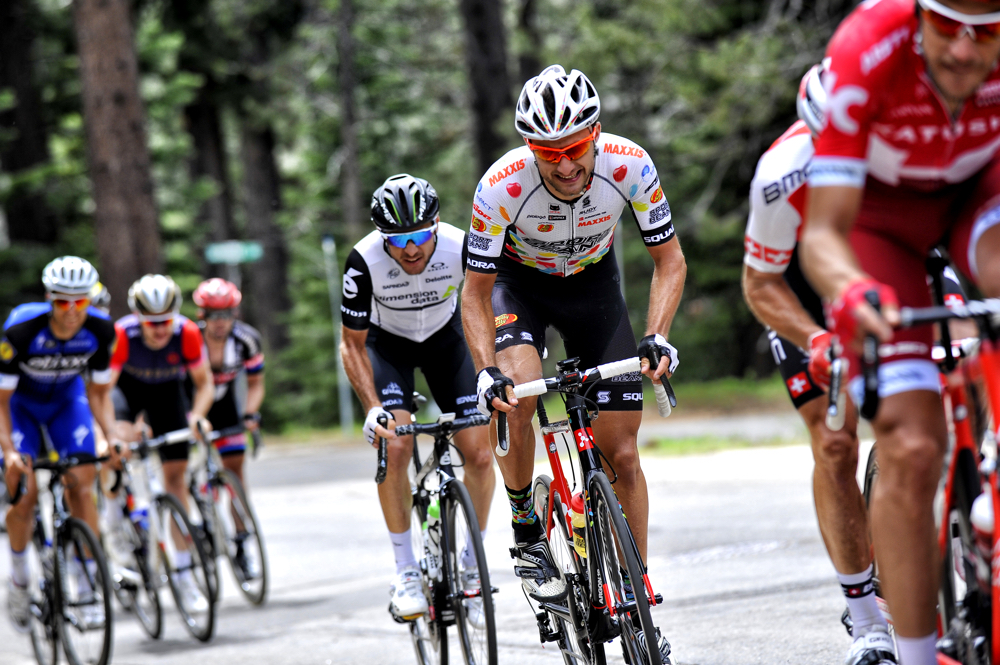 Jacob Rathe working in the break – Stage 5
STAGE VI
Angus Morton battle strong crosswinds with a later start… The toll it took was visible as he cooled down on a Kinetic trainer
Ben Wolfe alone
Jordan Cheyne's follow car was driven by Kurt Stockton
Taylor Shelden was also clearly drained after the Stage 6 TT in Folsom
Angus Morton | Stage 6
Jacob Rathe | Stage 6
STAGE VII
Angus Morton and Ben Wolfe on Stage 7
The race's chiropractor sets Jacob Rathe up for more racing before Stage 7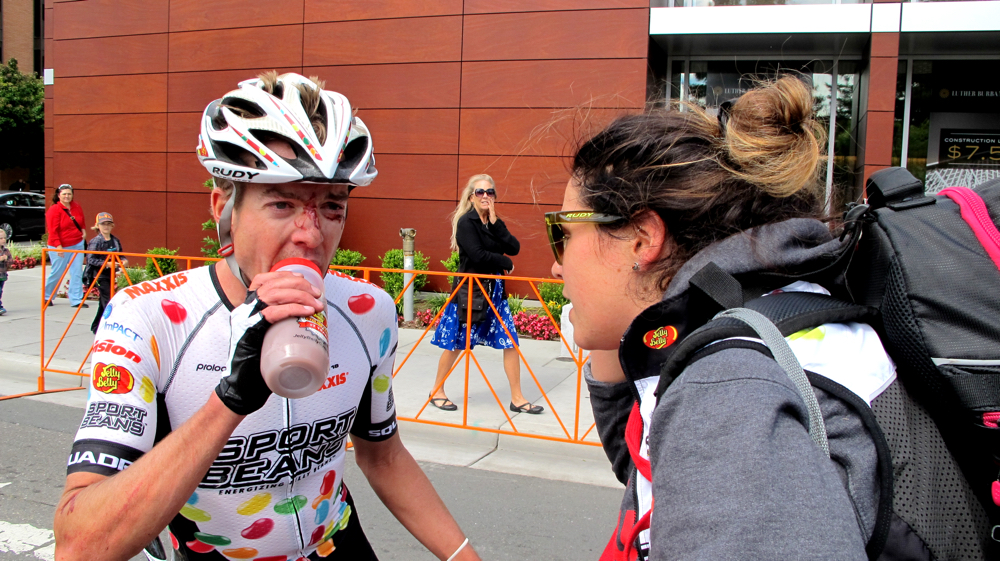 Soigneur (swan-your) translates loosely as "carer."  It's a tough job in pro cycling.
Michael Sheehan on the sometimes 11% climbs of King Ridge |  Stage 7
STAGE VIII
Taylor Shelden, the day after the injury to his eye, got into the break of 7 that stayed away to within 2 k of the finish line on Stage 8
STAFF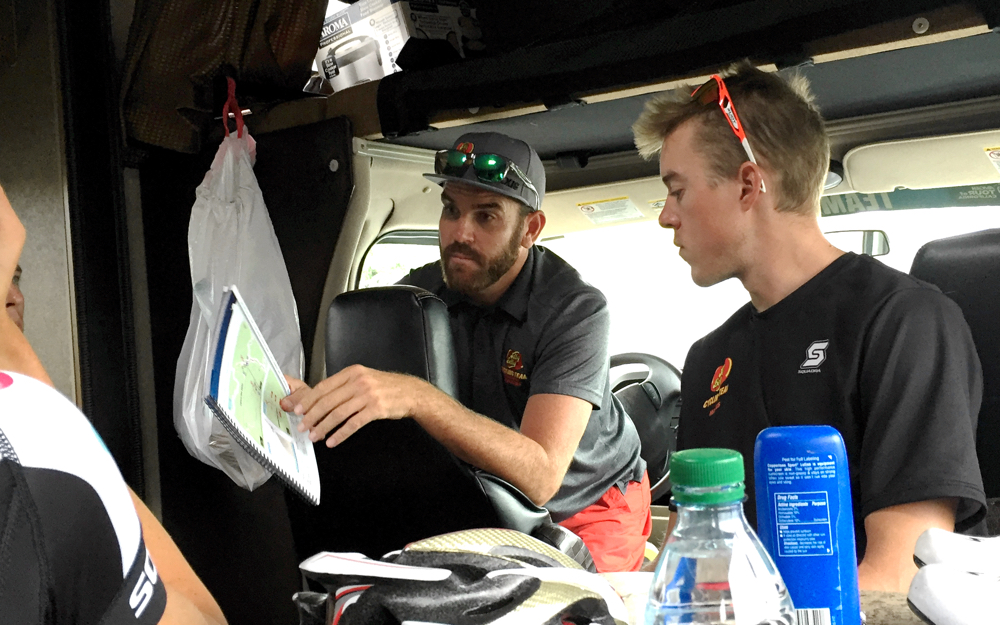 Directeur Sportif Matty Rice briefs The Team before Stage 3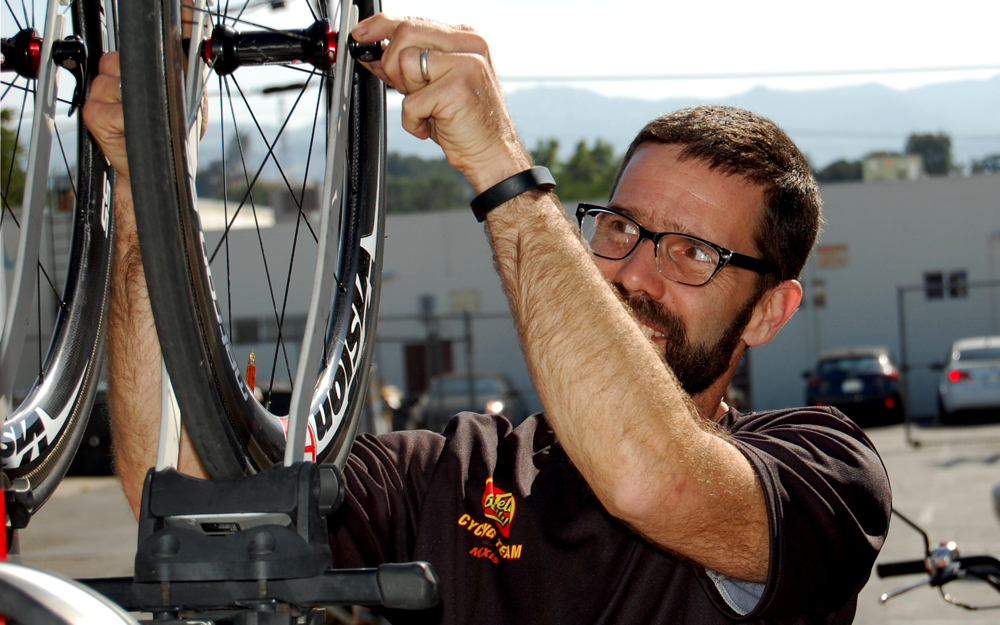 John Sessa, former Head Mechanic, was back on board helping Kevin Oliveira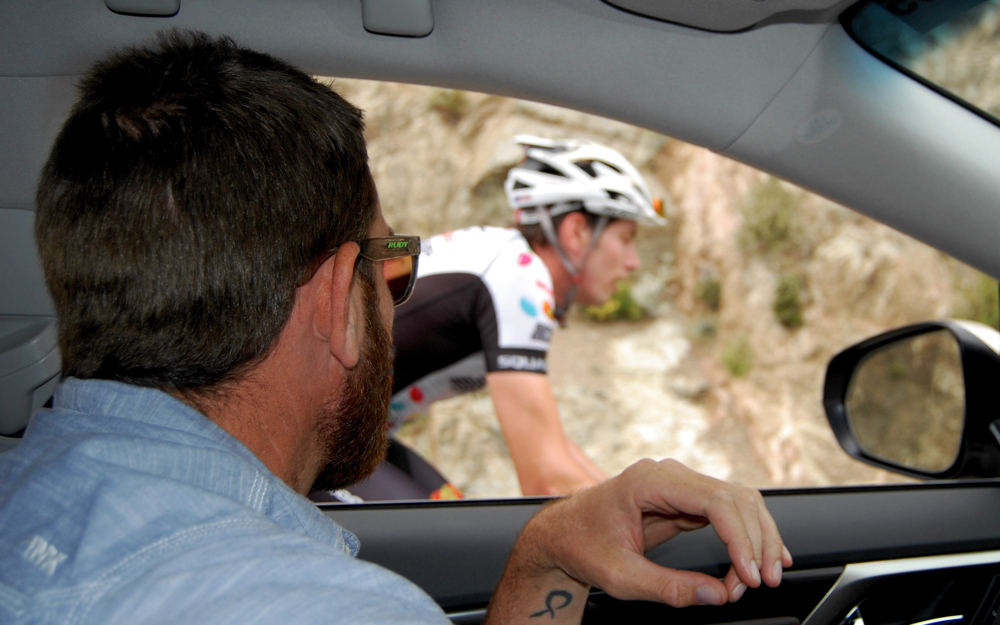 DS Matty Rice updates Ben Wolfe on Stage 2
Head Mechanic Kevin Oliveira
Soigneur Amélie Jeanneau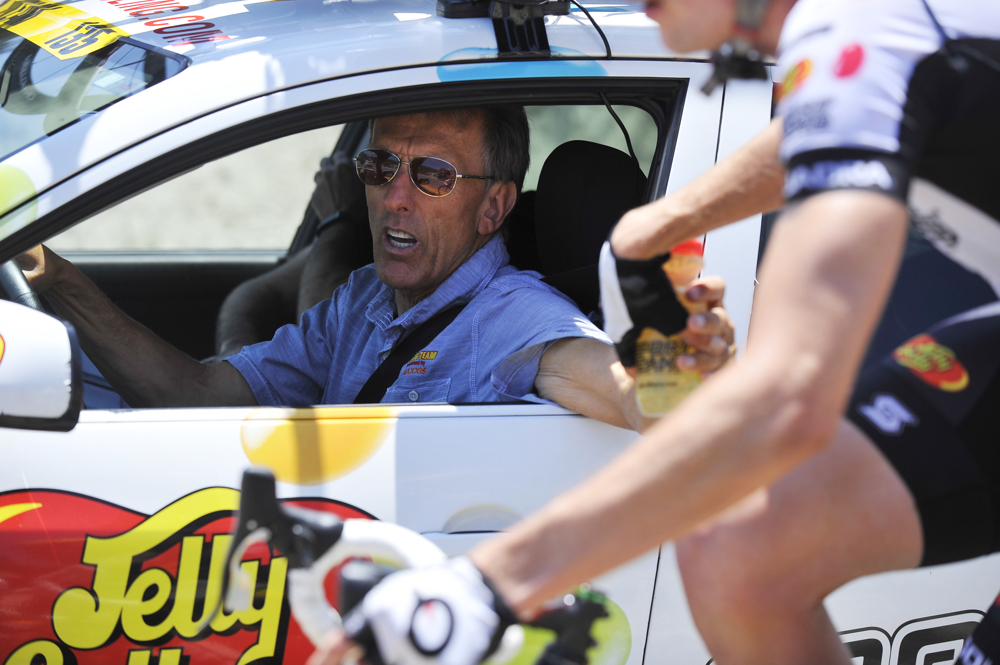 Directeur Sportif Danny van Haute
Soigneur Al Murphy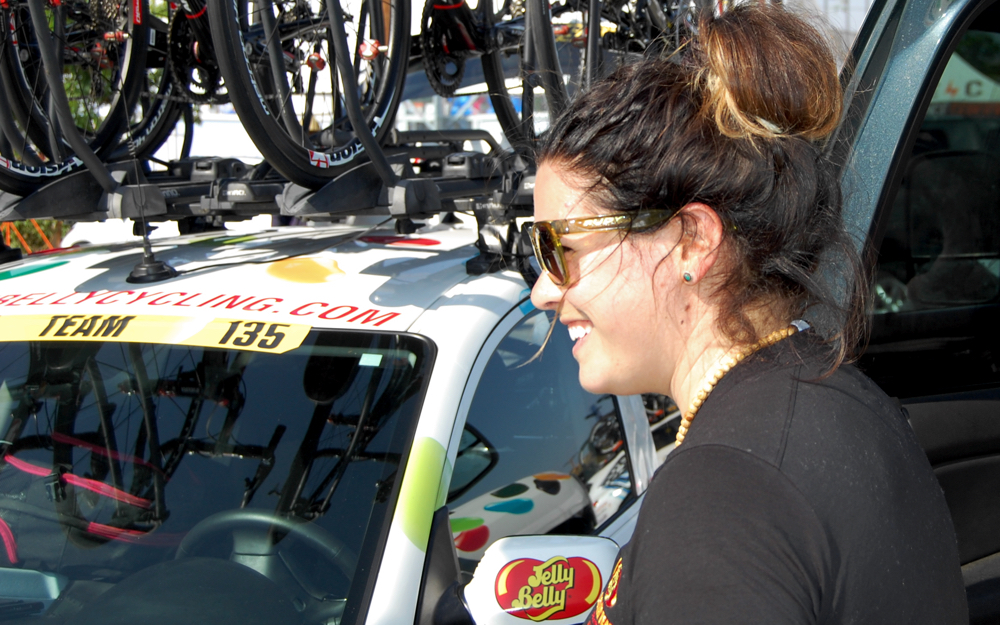 Mechanic Tom Bielaszka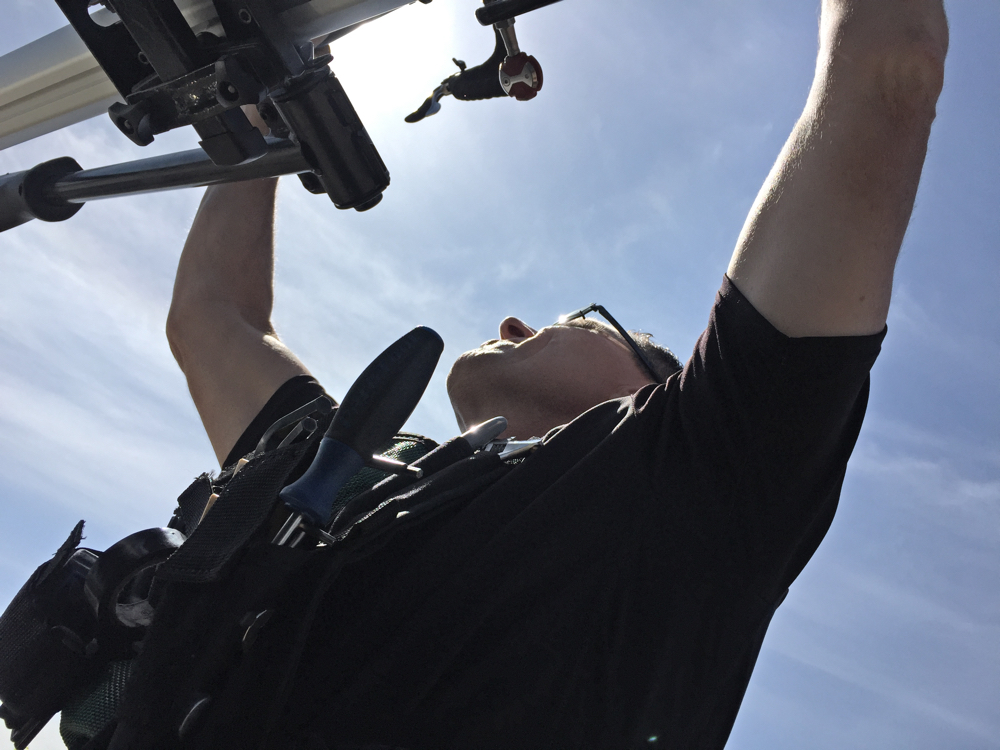 Mechanic Tom Bielaszka transfers a bike to go forward to the break
Quick race updates in the feed zone
DS Matty Rice and ultra-rad WD-40 Bike tour bus driver and life coach Tommy Zsak
Tommy Z and a super-fan of The Team at Morro Bay