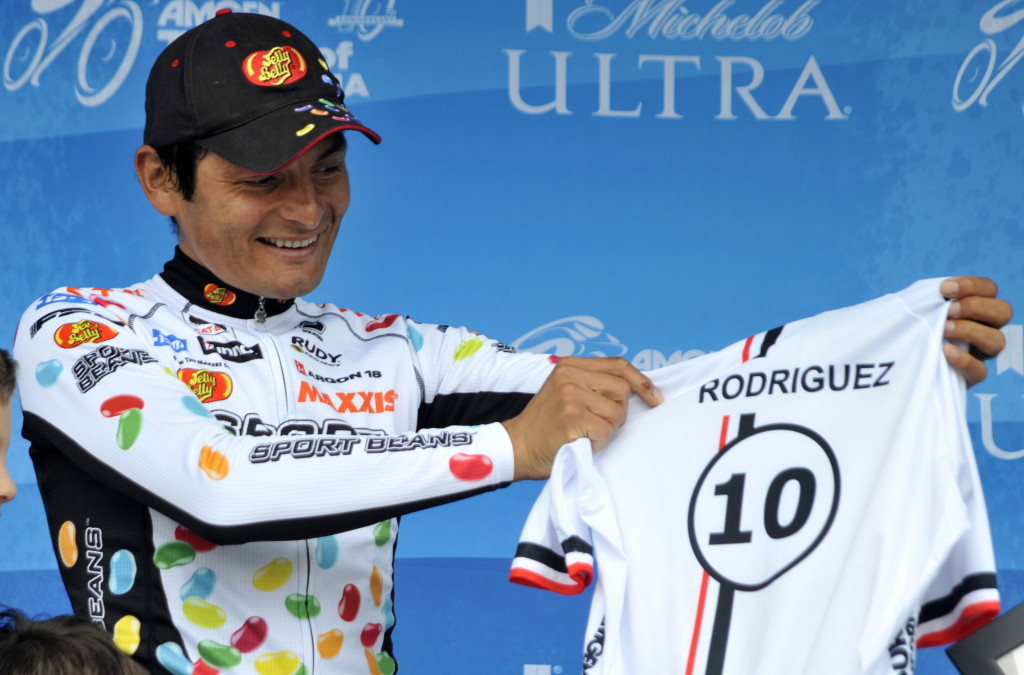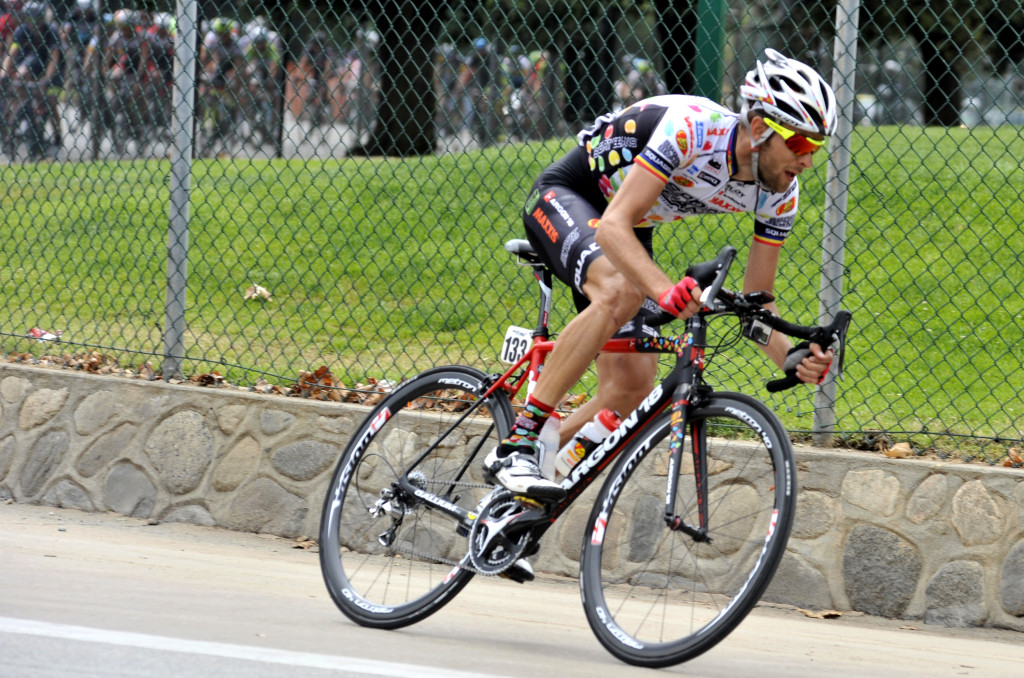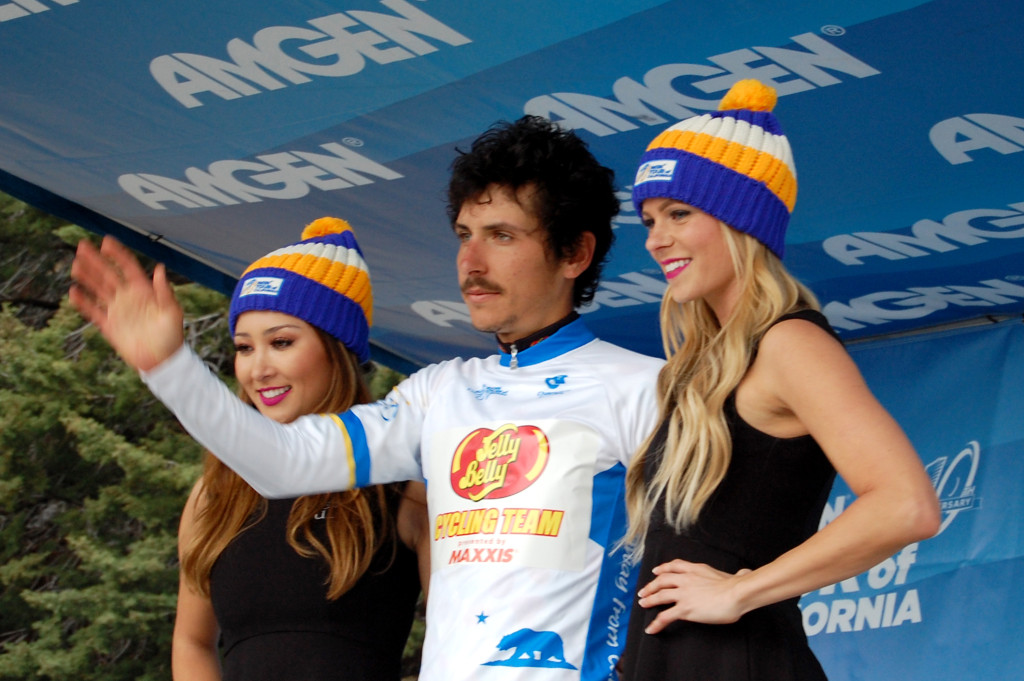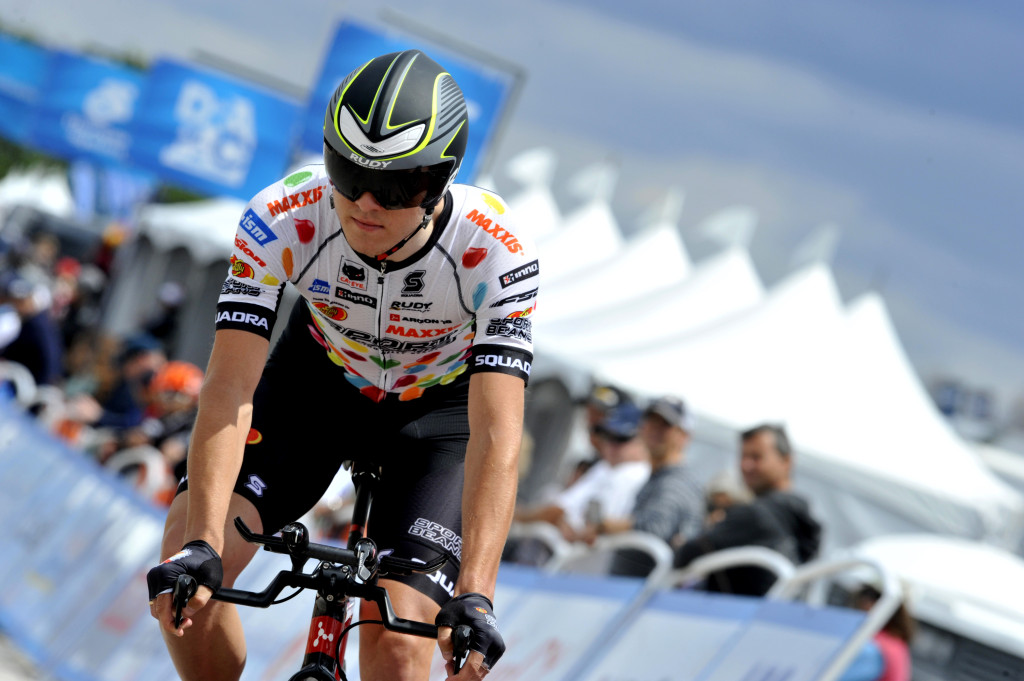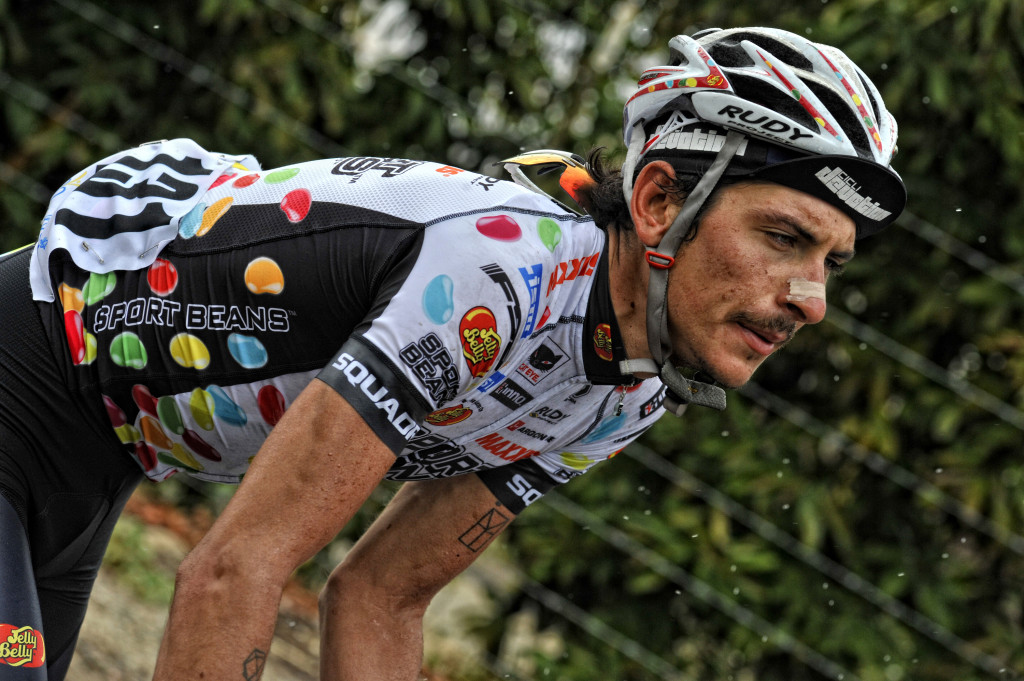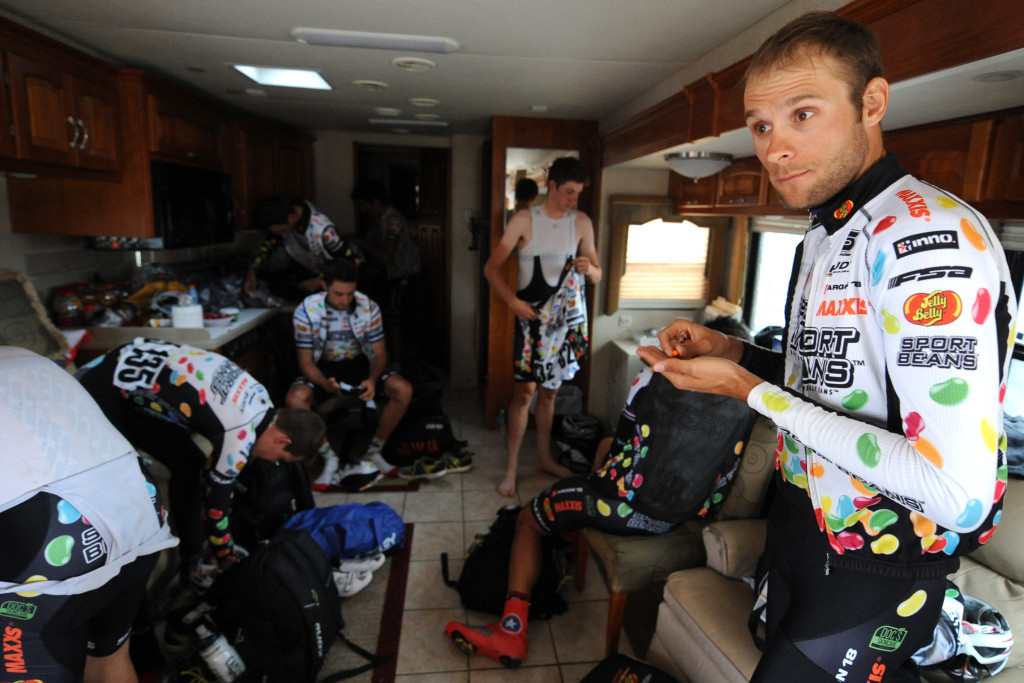 Stage 3 was climbing from 0km, so The Team prepared on Kinetic Trainers.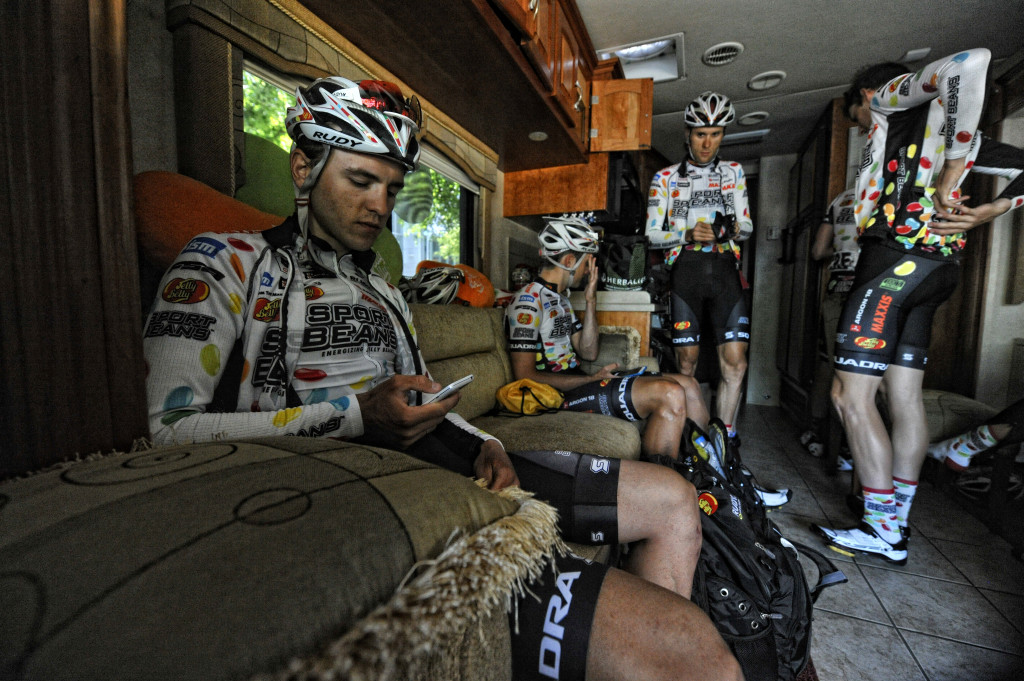 The four-man break on Stage 1 that rolled an advantage of over 6 minutes at times contained Steve Fisher.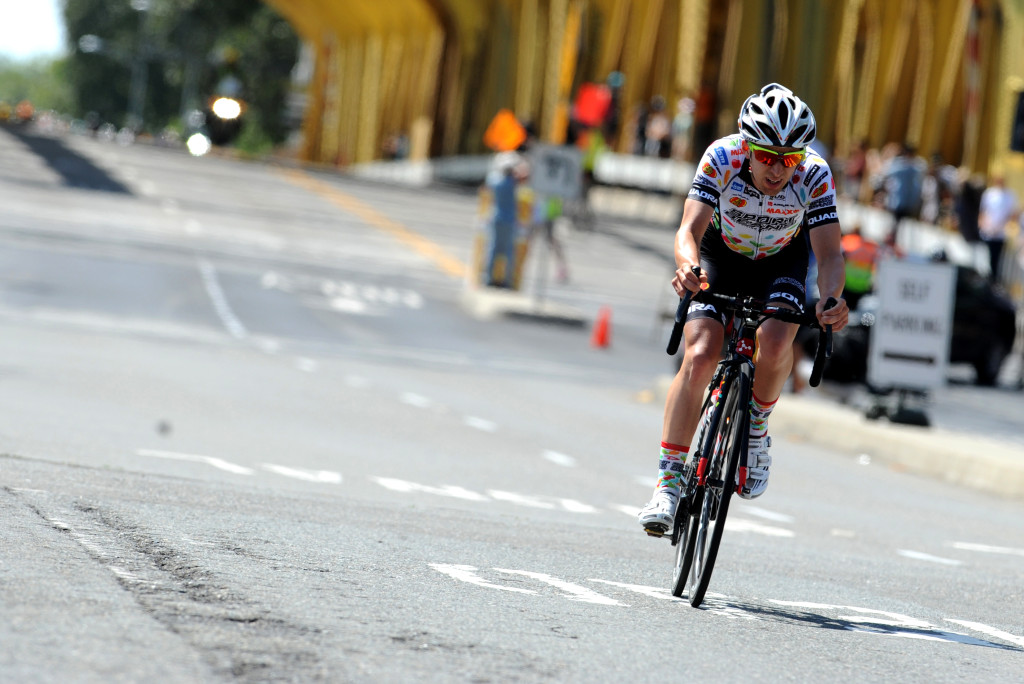 Steve stayed clear of the field coming into the final circuits in Sacramento.
Team mechanic Dom Cantin adjusts Steve Fisher's shifting mid-race.
Johnathan Freter did some un-planned off-road riding and took a tumble.  After the stage, he was "sore.. but good" and rode back to the hotel with the team.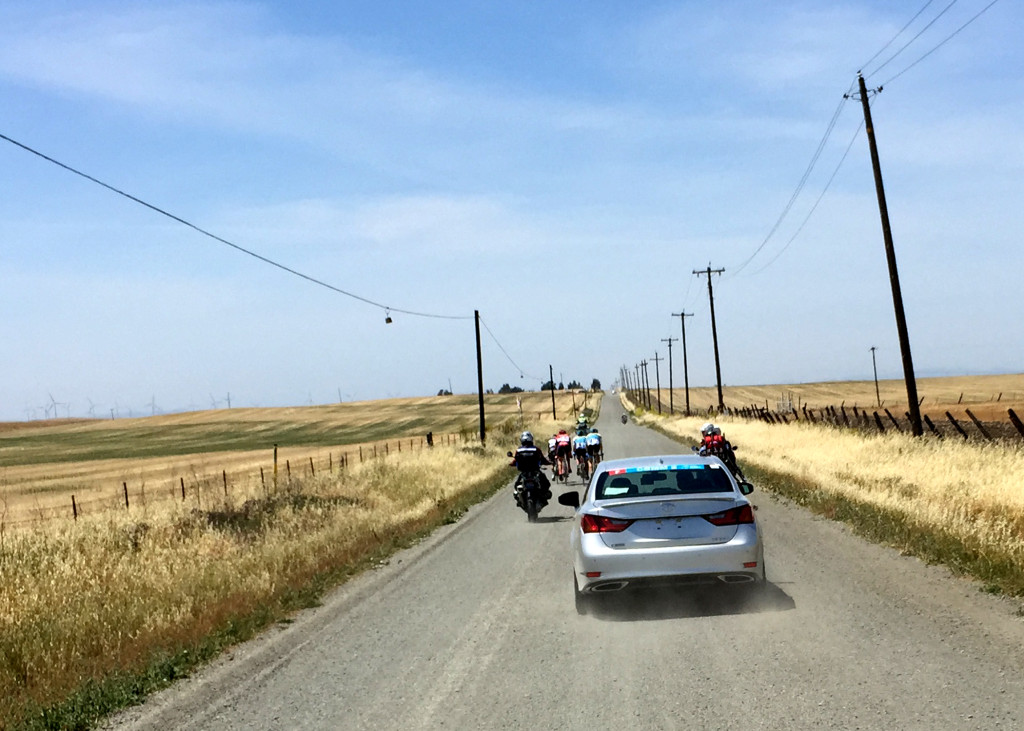 The gravel section at mile 50 was picturesque and helped the break stay away.  There were many flats in the peloton, where riders were unable to choose their line.
Steve Fisher takes a feed in the breakaway from DS Larry Foss.
The route was flat on Stage 1, rolling along the Sacramento River for much of the day, and exposed to wind from all directions.
Saturday before the race is given over to local and national media for riders and management alike.  Danny van Haute is talking to Outside Magazine here.
Brian St. Amant racks car one for Stage 1.
Ralf Medloff chases one of the many punctures during the gravel section.