The Team Presentation winners, every race!
The Team about to go on for Team Presentation in Cedar City, Utah.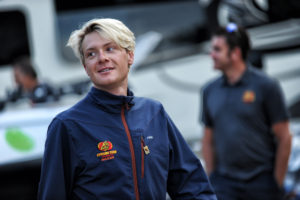 Mountain Khakis keeping The Team comfortable at the early-morning start at Zion National Park.
New signing Ulises Castillo is settling right in.
For America's Toughest Stage Race, The Team bring in (possibly) America's Toughest Race Mechanic, Brian St. Amant.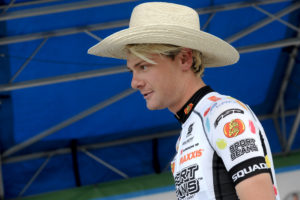 Stage 2 Start was in Escalante, UT.  There was a correctly-sized cowboy hat for every rider at sign on.  Josh Berry gives the crowd his best John Wayne glare.
Alex Braico was in early moves on Stage 2, as were Taylor Shelden and Gus Morton.
Ulises Castillo in the cars for a quick conference with DS Danny van Haute.
Legend
Finish of Stage 3, 2016 Tour of Utah
What goes into a stage win at America's Toughest Stage Race?
Lachlan Morton and coach Ben Day
Taking the lead in the race means hard days of defending the position.  It looks like this – Jacob Rathe, Angus Morton, Ulises Castillo, Taylor Shelden, and Jordan Cheyne setting the pace and marking every move…